Israel soldiers crying
"Spain, with Israel"
"Slaughters of thier own people" (blaming Hamas)
Hey, but these all are from the right-wing fly-paper "La Razَn" whose CEO was a member of Partido Popular, the party in charge of the Government.
According "El Paيs", the (supposed) leftish newspaper, supporting the (supposed) Socialist (????) party in as S Pain, Palestinian children "die" because of the war and Israeli ones are "killed".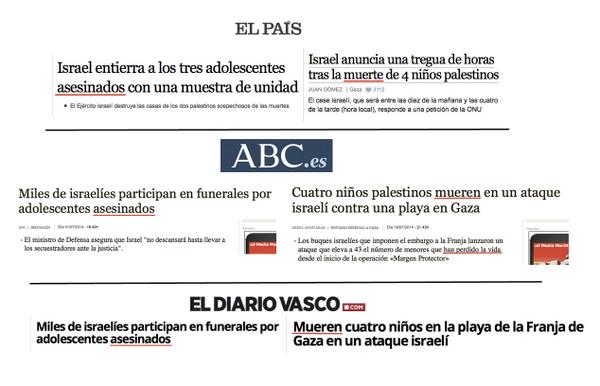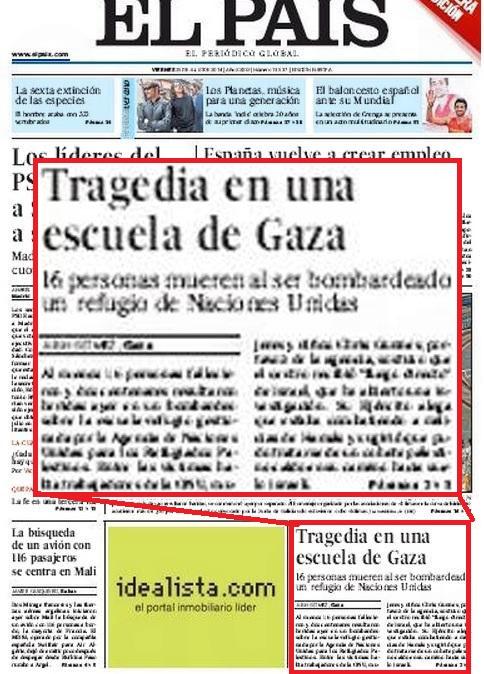 Why people keeps on buying this crap??
"If you're not careful, the newspapers will have you hating the people who are being oppressed, and loving the people who are doing the oppressing."
- Malcolm X