Last night, this great sounding Genesis gig from the 1977 Wind & Wuthering Tour...
https://www.genesis-movement.org/php...ls.php?uid=325
It's from a radio broadcast and has its share of sound glitches, but overall a top quality unofficial release. I downloaded it years ago from the torrent section of the site and it might still be available, but haven't checked.
While perusing the site I did come across this bit of Genesis news.
As much of a fan of their music as I am and the news is exciting, I cannot justify the exhorbitant ticket prices that are being charged for this. If this tour is anything like their 1986/1987 Invisible Touch tour, the 1992 We Can't Dance tour and their "final" 2007 Turn It On Again tour the setlist will most likely consist of the usual jukebox hits and not a whole lot of their earlier more progressive numbers, and for 68 pounds to 181 pounds per ticket I want to see more of their earlier songs played. As with a lot of bands that have been around a while, they are also offering a series of VIP packages the prices of which will make most peoples wallets scream and I saw nothing included with those that even come close to justifying the amounts being charged. You mean to tell me the best VIP package at over 760 pounds per ticket doesn't even include some sort of meet and greet? I know its been more than 13 years since you last got together and performed any live gigs, but c'mon guys is it really necessary to stick it to your fans. With these prices I expect a real Genesis reunion with Peter Gabriel and Steve Hackett, but who am I kidding! Anyway, even if they decide to do any gigs in the US, I won't be going to see them perform. I'm happy to enjoy the glory years of this band through the many available recorded live gigs and their offiical releases and will stick with that, or will just go and catch one of Steve Hackett's live shows when he comes to the US. Steve not only continues to tour every year with a new solo release, but he also performs a large number of songs from his days with Genesis on every set. The ticket prices for one of his shows is generally far more reasonable and you get your moneys worth.
Genesis - 2020 Announcement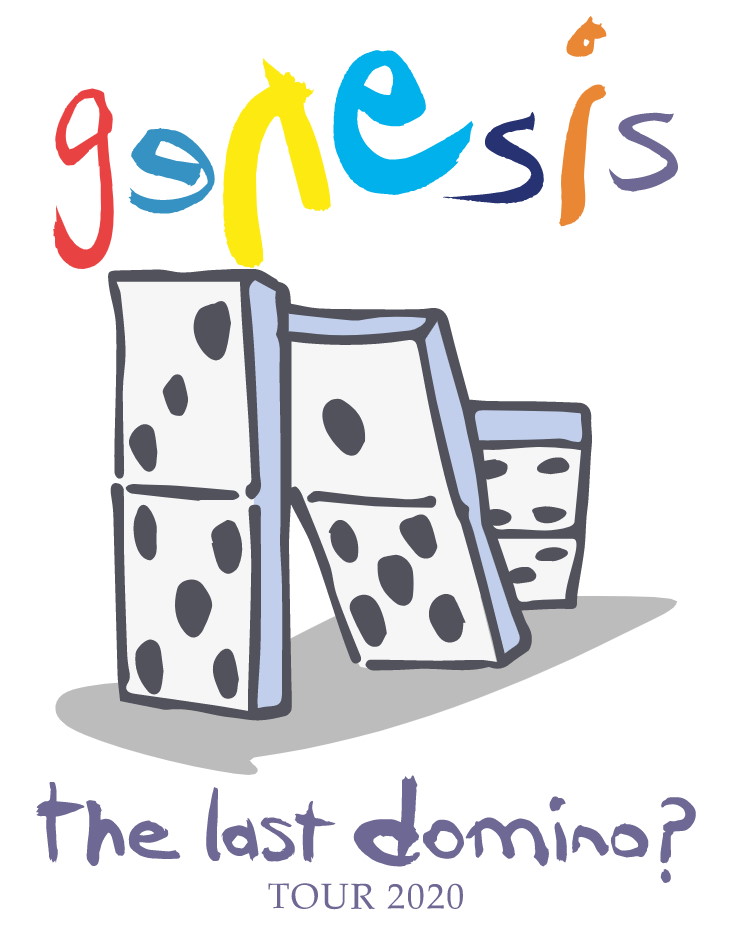 After many years of speculation and false rumours, an annoucement of a further reunion has finally happened. This announcement will see the band reforming for a series of live shows for the first time since the "2007 Turn It On Again" tour. The tour line up will include Phil Collins, Tony Banks, Mike Rutherford, Nic Collins (Drums) and Daryl Steurmer. Many will be familiar with Nic (Phil's son) from his drumming on Phil's recent solo "Not Dead Yet" tours.
While this tour currently focuses solely on dates in the UK and Eire (dates below), it is likely that 2021 will see the tour branch out into Europe and beyond.
| | |
| --- | --- |
| Date | Venue |
| November 16th 2020 | 3 Arena, Dublin |
| November 17th 2020 | 3 Arena, Dublin |
| November 19th 2020 | SSE Arena, Belfast |
| November 23th 2020 | M&S Bank Arena, Liverpool |
| November 24th 2020 | M&S Bank Arena, Liverpool |
| November 26th 2020 | Utilita Arena, Newcastle |
| November 27th 2020 | Utilita Arena, Newcastle |
| November 29th 2020 | The O2, London |
| November 30th 2020 | The O2, London |
| December 2nd 2020 | First Direct Arena, Leeds |
| December 3rd 2020 | First Direct Arena, Leeds |
| December 5th 2020 | Birmingham Arena, Birmingham |
| December 6th 2020 | Birmingham Arena, Birmingham |
| December 8th 2020 | Manchester Arena, Manchester |
| December 9th 2020 | Manchester Arena, Manchester |
| December 11th 2020 | SSE Hydro, Glasgow |
| December 12th 2020 | SSE Hydro, Glasgow |