Bela Lugosi was buried in a Dracula outfit. Note the leftmost picture on the record below.
http://en.wikipedia.org/wiki/Bela_lugosi
Bela Lugosi's Dead

White on white translucent black capes
Back on the rack
Bela Lugosi's dead
The bats have left the bell tower
The victims have been bled
Red velvet lines the black box
Bela Lugosi's dead
Undead undead undead
The virginal brides file past his tomb
Strewn with time's dead flowers
Bereft in deathly bloom
Alone in a darkened room
The count
Bela Logosi's dead
Undead undead undead
http://www.yousendit.com/transfer.ph...519AF832772117
http://en.wikipedia.org/wiki/Bela_Lugosi's_Dead
Filmography
http://www.imdb.com/name/nm0000509/
Grave Matters
http://www.riprense.com/Bela.htm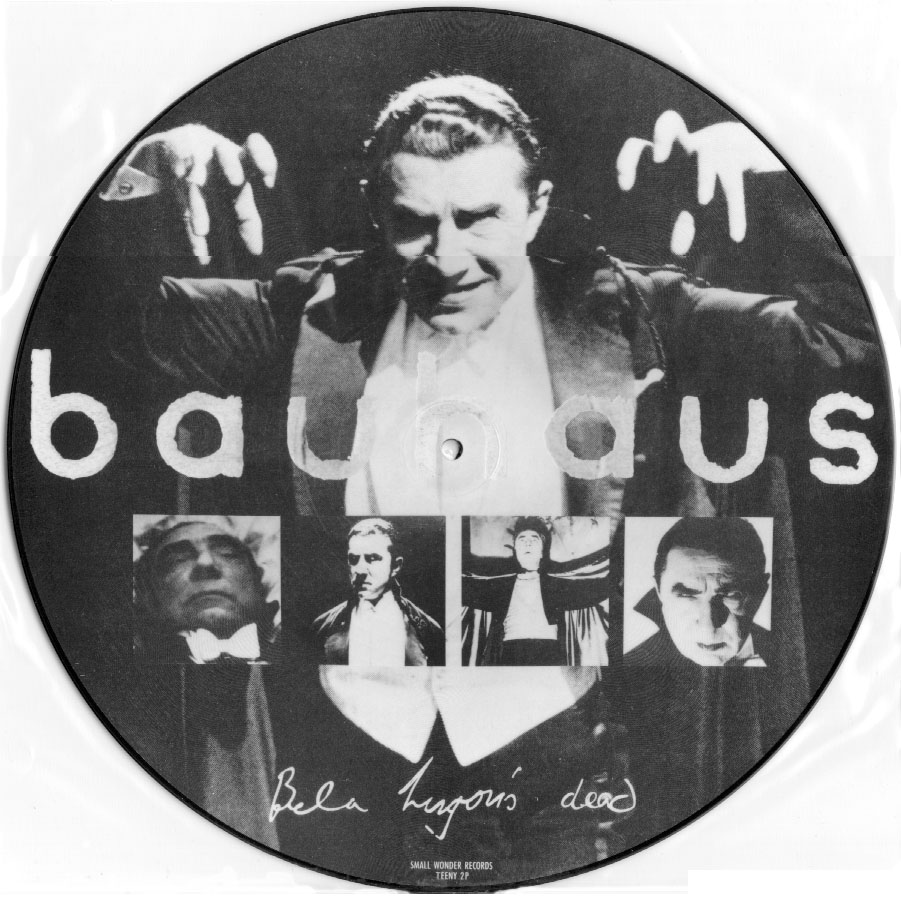 From Ed Wood:

[Bela Lugosi is trying on coffins.]
Bela Lugosi: Too constrictive! I can't even fold my arms.
Coffin Salesman: Gee, Mister Lugosi, I-I've never had any complaints.
Bela: This is the most uncomfortable coffin I've ever been in. Your selection is quite shoddy. You are wasting my time!...
Ed Wood: Mister Lugosi, why are you buying a coffin?
Bela: I'm planning on dying soon.
Ed: No!
Bela: Yes. I'm embarking on another truck and bus tour of "Dracula". Twelve cities in ten days, if that's concievable....
Ed: You know, you're, you're much scarier in real life than you are in the movies.
Bela: Thank you.
Ed Wood
http://en.wikipedia.org/wiki/Ed_Wood_%28movie%29
Bauhaus
http://en.wikipedia.org/wiki/Bauhaus_%28band%29
Rest in peace "Beloved Father"