My main question is: "What do you think?"
I am curious on your critique and any suggestions you may have.
I have been working this armor project for a long while, it fits a Ball-jointed doll, that I painted as Elric.
The armor's design is based off of several Anime/Manga and video game references. The Torso parts are supposed to look like a dragon's face, with it's mouth open. The lower part of the armor is not yet finished so it is incomplete.
Stormbringer is currently in works, I have been thinking of way on how to make him a in-scale large dragon for him to ride.(As per to his demands)
I have a few in progress photos of the parts that are done.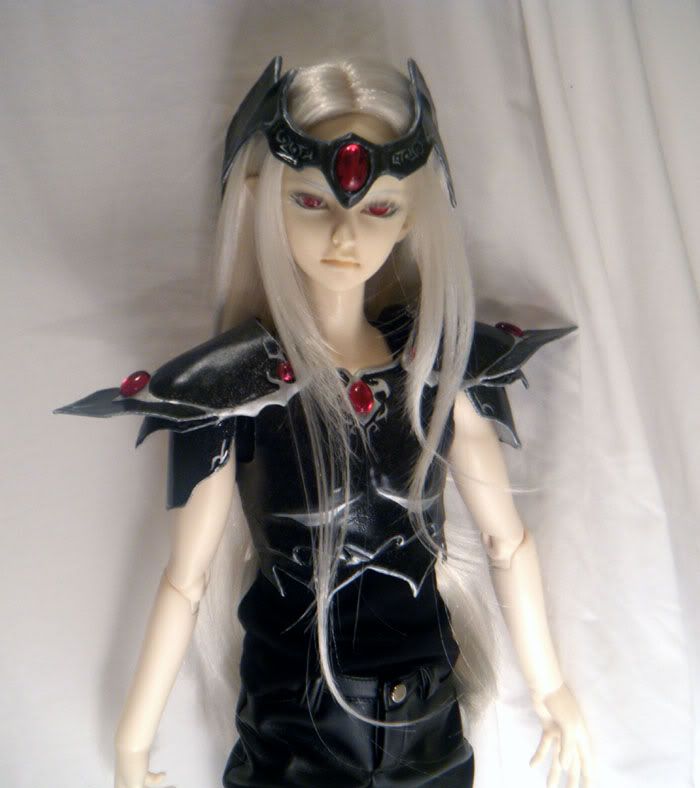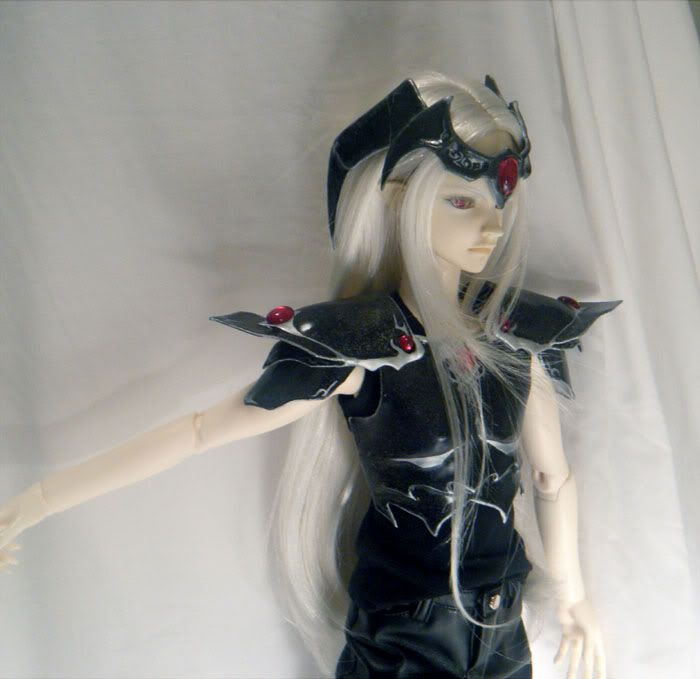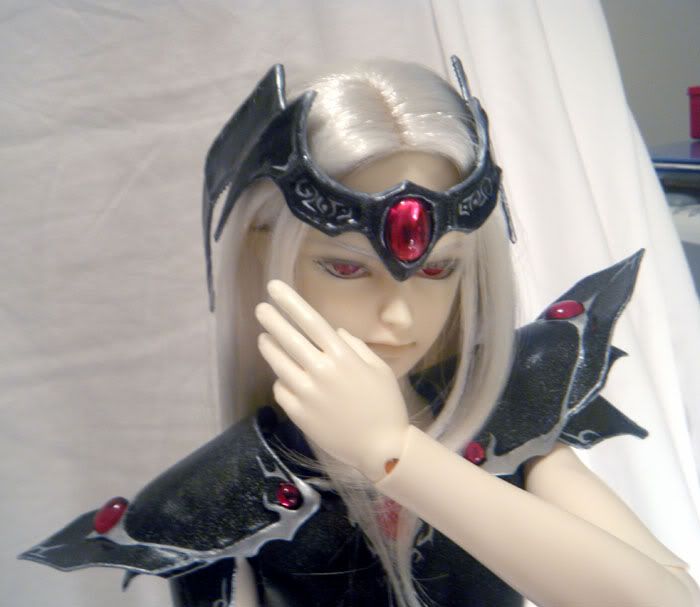 (He's showing me that he's missing something very vital here.)