Submitted for your approval: A full-colour map of the world in which Corum once walked!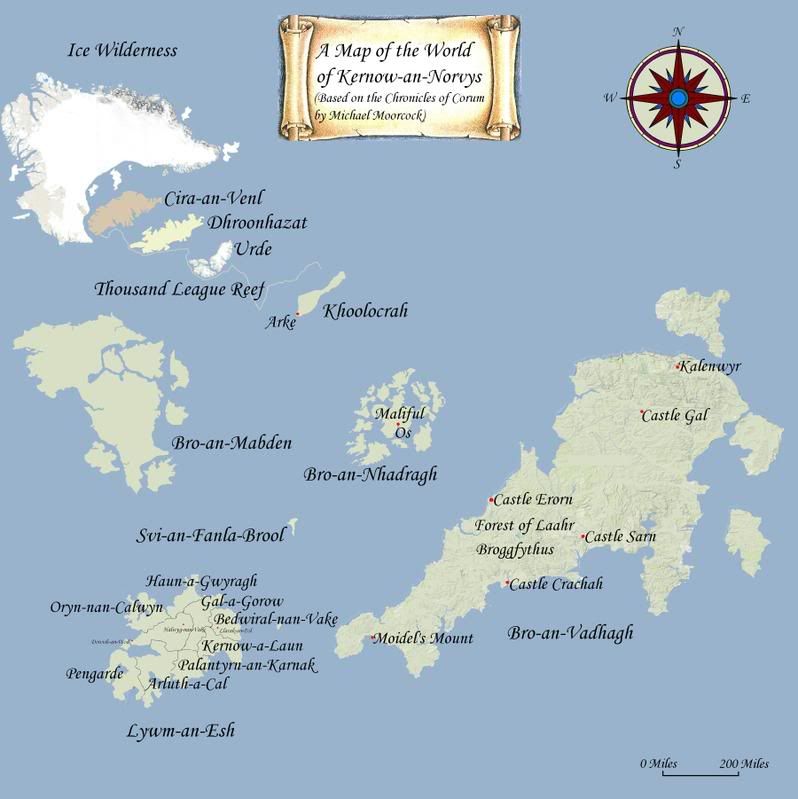 First off I'd like to thank Mike for creating the excellent Corum saga - without them there would have been no point in this map!
Second, I'd like to thank the Governor of Rowe Island - Guv, your ability to ferret out distances and locations was second to none!
Last, I'd like to thank googlemap, from whence I pinched all of the pieces to put the map together!
Practically everything on there is based around parts of our Earth (although I moved a great deal of bits around until I was satisfied that they looked right), so see if you can figure out which parts are which!
All that remains to be said is, I hope this meets with your approval Mike, as well as everyone elses - never again will I have the frustrating fun of figuring out how far one could fly in the time it takes to have a shave and a haircut!