What's going on in the Q&A forum?
By Michael Moorcock at Feb 12 2010 - 15:05
I've just signed a deal with Wilder Publications (as Fantastic Books) who approached me to make some of my early SF titles POD. These are THE SUNDERED WORLDS, THE DISTANT SUNS, THE TWILIGHT MAN, THE WRECKS OF TIME and THE FIRECLOWN. They should be available soon.

Forum discussion thread
By Michael Moorcock at Feb 5 2010 - 14:52


Sojan has been revised and added to and will appear from Planet Stories next year, I think.

Forum discussion thread

The Sojan stories are among Michael Moorcock's earliest published fiction, dating from the early '60s where they originally appeared in Tarzan Adventures, a weekly comic for boys which Mooorcock briefly edited and were first published in book form in the collection Sojan from Savoy Books in 1977.
By Michael Moorcock at Jan 14 2010 - 16:38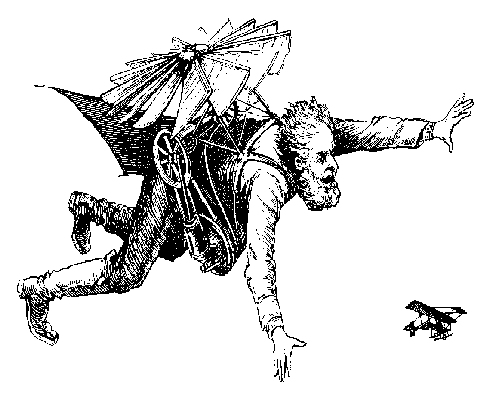 TODAY, 14 JANUARY, I've been officially pronounced healed and don't have to go back to the clinic for a month for a checkup.

Forum discussion thread
By The Cosmic Balance at Dec 19 2009 - 05:49

Tor Books are republishing Michael Moorcock's legendary Hawkmoon novels in 2010, beginning with the classic The Jewel in the Skull.

Dorian Hawkmoon, the last Duke of Koln, swore to destroy the Dark Empire of Granbretan, but after his defeat and capture at the hands of the vast forces of the Empire Hawkmoon is unwillingly co-opted by his arch nemesis the ruthless Baron Meliadus to infiltrate the last stronghold of rebellion against Granbretan, the small but powerful city of Kamarg. Implanted with the black jewel, through whose power the Dark Empire can control his every decision, Hawkmoon is pulled into a war that will eventually pit him against the armies of the Dark Empire set amidst the antique cities, scientific sorcery, and crystalline machines of Europe in the far future.

Tor are pleased to reintroduce the Hawkmoon books for the new century, a program that will lead up to a brand-new series by the man who almost single-handedly changed contemporary fantasy storytelling as we know it.

The Jewel in the Skull will be published by Tor Books on 5 January 2010 priced $13.99. The second book in the series, The Mad God's Amulet is due in April 2010.

ISBN: 978-0-7653-2473-3, ISBN10: 0-7653-2473-3
5-1/2 x 8-1/4 inches, 224 pages
By The Cosmic Balance at Dec 18 2009 - 01:13

Moorcock's Miscellany joins with all of Michael Moorcock's friends and family in congratulating him on celebrating his 70th birthday today.

Send your birthday greetings to Michael Moorcock in the Happy Birthday Michael Moorcock thread in the Q&A forum.
By Michael Moorcock at Nov 11 2009 - 10:25

Looks like it's official. I'll be doing a new Dr Who novel (not a tie-in) for appearance, I understand, by next Christmas. Still have to have talks etc. with producers and publishers but we should be signing shortly. Should be fun.

Read Michael Moorcock in The Guardian on the background to his writing a Doctor Who novel.

Join the forum discussion about this exciting news here.

By Michael Moorcock at Nov 6 2009 - 09:51
Sadly, since I became sick, I haven't produced much that's new, though I'm doing my best! I should have at least two new books out next year, though. I'm writing more short fiction in novella form. The Elric novellas for instance and the one which was just accepted by Sarrantino/Gaiman for their anthology STORIES. It's called STORIES... Original, eh ? I've written shorter lengths because of the time involved in doing them. Three or more trips a week to clinics takes a huge chunk out of my available time. I have about 30,000 words written of a story called STALKING BALZAC, too. Much of Vol One of SANCTUARIES (prov. title, too) is also done.

Forum discussion thread
By The Cosmic Balance at Oct 26 2009 - 02:22
Michael Moorcock will be signing books at Librairie Scylla in Paris on Saturday, November 7th

Samedi 7 novembre de 17h á 19h: Michael Moorcock
L'auteur culte qui a rendu célèbre la librairie Scylla il ya maintenant cinq ans revient nous voir. La signature ne pouvant durer plus longtemps que les deux heures annoncées, nous vous demanderons de ne faire signer qu'un seul livre par personne.

Saturday, November 7 from 17:00 to 19:00: Michael Moorcock
The cult author who last visited the famous Librairie Scylla five years ago is now back to see us. The signing can not last longer than the announced two hours, we will ask you to limit signings to one book per person.

See Librarie Scylla for further details

http://www.librarything.com/venue/6279/Librairie-Scylla for map & directions
By The Cosmic Balance at Jul 22 2009 - 02:11

Michael Moorcock will be participating in a radio documentary exploring the history and character of the British pulp detective Sexton Blake on July 28th 2009 called The Hunt for Sexton Blake. Moorcock not only worked on The Sexton Blake Library in the late '50s, but also co-wrote, with James Cawthorn, the Sexton Blake adventure Caribbean Crisis, set during the 'New Order' period of Blake's literary career which saw the detective updated for the 1960s. (As was common for The Sexton Blake Library at the time, the story appeared under a 'house' pseudonym, "Desmond Reid".)

One of Blake's regular foes from the 1930s, Monsieur Zenith the Albino (created by Anthony Skene), was the inspiration for Moorcock's most iconic of characters Elric of Melniboné, while Blake himself provided the inspiration for Moorcock's later character Sir Seaton Begg, the metatemporal detective.

Presented by David Quantick, The Hunt for Sexton Blake also features contributions from writer Jack Adrian, artist Kevin O'Neil and Mark Hodder, editor of Blakiana, the Sexton Blake website.

The Hunt for Sexton Blake
BBC Radio 2, Tuesday 28th July 2009, 10:30-11:30pm
Live internet stream
Forum discussion thread
By The Cosmic Balance at Jun 26 2009 - 15:18

Ahead of his talk, Michael Moorcock and London, at the British Library this coming Monday Michael Moorcock has written an article for the Financial Times discussing his childhood memories of London:


Citat:

A call to preserve memories of London
by Michael Moorcock

There aren't many pictures of my childhood London. To get a glimpse of the world I grew up in, I have to give microscopic attention to the backgrounds of English movies made between 1945 and 1955 in the hope of seeing the ruined South Bank in Hue and Cry or the remains of Wapping in Night and the City. If I'm willing to sit through hours of cockney stereotypes, I might occasionally catch a few metres of library footage shot through the windows of a tram with Sid James's head in the way. My London is fleeting, mysterious, torn down or buried.

Read the full article at FT.com
Latest poll
Poll 2, Which of these Moorcock Stories do you like best?
The Jewel in the Skull (1967)
16
Count Brass (1973)
7
Sojan (Collection, Paperback, 1977)
0
Elric: The Making of a Sorcerer (Graphic Novel Series 2007)
4
Black Petals (Weird Tales magazine March/April 2008)
3
Become a Member
The Miscellany
JAYDE DESIGN has a large selection of M.M. books and magazines for sale. Several hundred items, including many first editions, "Eternal Champion" omnibuses,
scarce 'New Worlds' issues, plus many other items...
For a full, printed for-sale list, or if you have specific wants, please e-mail: